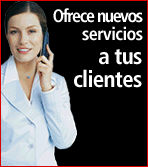 PARTNER OF THE YEAR 2011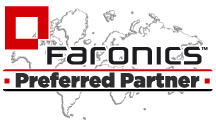 Deep Freeze Cloud es la nueva línea de productos presentada por Faronics , que se ofrece en modalidad software como servicio (SaaS). Si necesita gestionar redes de ordenadores, protección de datos , administración de activos, administración de energía a un nivel superior. Ahora tiene el control de sus activos de TI, en cualquier momento y en cualquier lugar.
MAS DE 9 MILLORES DE LICENCIAS EN 150 PAISES Y 30.000 CLIENTES SATISFECHOS
Requisitos del sistema La consola
Deep Freeze Cloud
es una aplicación basada en la nube y no requiere instalación. Se precisa Internet Explorer, Firefox o Chrome para acceder a la consola. El agente Cloud es compatible con los siguientes sistemas operativos: Windows XP, Vista, Windows 7 y Windows 8.1 versiones de 32 y 64 bits (deben tener el último Service Pack instalado). Mac OS X Snow Leopard 10.6.3 (o posterior), OS X Lion 10.7, OS X Mountain Lion 10.8, OS X Mavericks 10.9, OS X Yosemite 10.10, OS X Server 10.6.3 Snow Leopard (o posterior), OS X Lion Server 10.7.x y OS X Server.
Windows 10: Soporte ya disponible para todas las soluciones de FARONICS Excepto en WinSelect Cloud :
· Deep Freeze Enterprise 8.3
· Deep Freeze Standard 8.3
· Data Igloo
· Core Agent 4.0
· Anti-Virus 3.51
· Power Save 4.7
· Anti-Executable 5.4
· Anti-Virus in DFE 8.31
· Deep Freeze in Cloud 8.3
· Cloud Agent 1.3
· Anti-Virus 3.5
· My Cloud Drive 1.0
· Software Updater 1.2
· Usage Stats 2.0
· Anti-Bullying 2.0
· Data Igloo 3.1
· Anti-Executable 5.4
· Power Save 4.7
· WINSelect
Windows 10 Soporte en un futuro:
En todos los pedidos se aplicará sobre el subtotal de la compra el 20 % en concepto de Servicios de Mantenimiento evolutivo y soporte técnico por el periodo mínimo de un año, salvo en el caso de suscripciones Cloud y renovaciones. Así como el tipo vigente de IVA que esté en vigor en el momento de la compra en función del territorio.
Le recomendamos que antes de realizar un pedido y ante cualquier duda se ponga en contacto con nosotros llamando al 00 34 93 415 31 15
Danos un Like, explica tu experiencia
con Deep Freeze y obtendrás un 2% de
Dto en tu pedido de Deep Freeze Cloud